Send your blessings in the air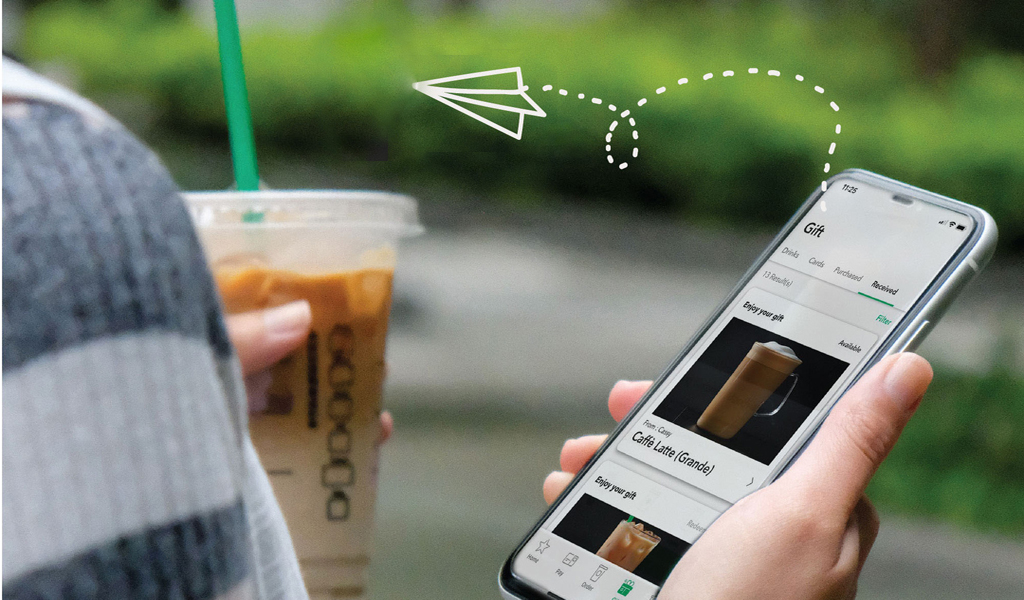 Time to express your love and feelings. A very special cup and a personal message are perfect to connect both of you.
Starbucks Drink eGift
Wherever you're, make someone's day with a cup of drink via Starbucks Hong Kong app. A little surprise goes a long way.
Gift the Favorite Flavor
Gift a drink exactly the way he likes it. In just a few tabs, personalize the drink to his liking. No whip, less syrup, anyway you like it.
Gift a Drink in the App
It's for everyone. Gift a drink simply by installing the Starbucks® Hong Kong app, no membership needed. Redeeming the drink is as simple as tapping a button.
Collect Your Stars
Starbucks Rewards™ members can collect Stars every time when they send a Starbucks drink eGift. Dash your way to more rewards when sharing your love.
*The offer is exclusively for members paying with a registered Starbucks Card, inapplicable to credit card payment.
Text Your Love a Drink
Gift a drink in the air via multiple social media platforms, as if you are texting your loved ones.
Starbucks Card eGift
The fastest, easiest way to gift a friend.
Show your love in time, send a Starbucks Card eGift to your loved ones with the Starbucks® Hong Kong app or the website. Pick a drink, food or merchandise, and redeem it in Starbucks stores.
Get Social with Starbucks eGift
It's no longer limited to emails, you can purchase a Starbucks Card eGift through the Starbucks® Hong Kong app and share it through social platforms.
The Starbucks® Hong Kong App
Install the Starbucks® Hong Kong App in no time flat and get yourself closer to the coffee moments.